CrushGrind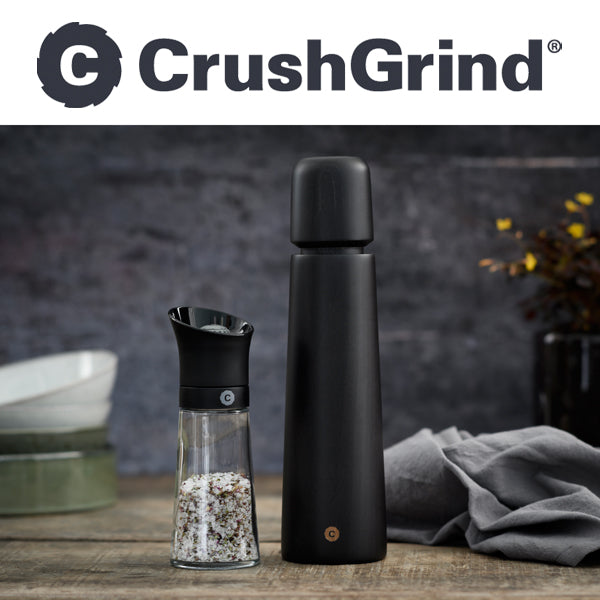 Why CrushGrind?
Flavour enhancement: Whole spices keep their aroma and flavour intact. You have to crush and grind the spices in order to release the essential oils.
The original ceramic grinder: CrushGrind® changed the world in 1994 by introducing the first high end ceramic grinder mechanism.
Danish design and Danish engineering: Design and engineering is closely linked together in every product.
Easy adjustment: Introducing easy build in adjustment that stays in the selected position.
Easy filling: Whether with or without a shaft, the CrushGrind® products are easy to fill.
High output: All grinders from CrushGrind® are high output grinders.
One fits all: Same grinder for salt & pepper, herbs & spices.
No Spill: Whether the up - side - down construction or the innovative new "No - Spill" feature, residue is limited in a simple way.
Guarantee: All CrushGrind® Collection products come with 25 years guarantee on the ceramic parts.
CrushGrind