Güde Alpha Barrel Oak Series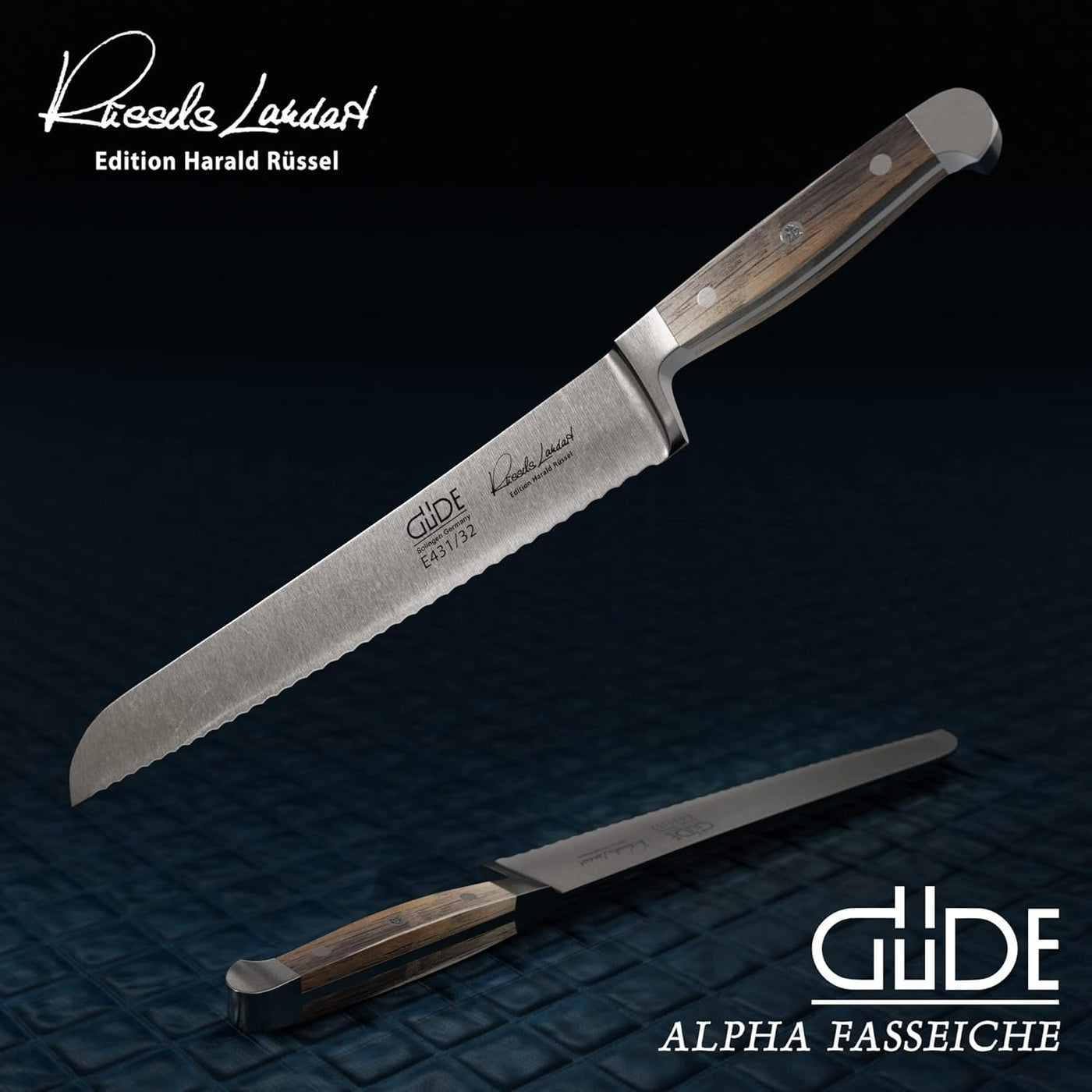 Güde has created this series for wine lovers, cooking enthusiasts and others in collaboration with the celebrity chef Harald Rüssel, whose gourmet restaurant and hotel Landhaus St. Urban is located in a side valley of the Mosel-Saar-Ruwer wine-growing region.

The blade is hand-forged in a single piece from chromium-vanadium-molybdenum knife steel, then subjected to more than 40 further manual work steps. The handle is made of oak wood from 80 year old wine casks, which has been rendered nearly indestructible by a long process of maturation. Ice-hardened stainless steel, sharpened by hand. The handle is not dishwasher safe.
Güde Alpha Barrel Oak Series