Riedel Tumbler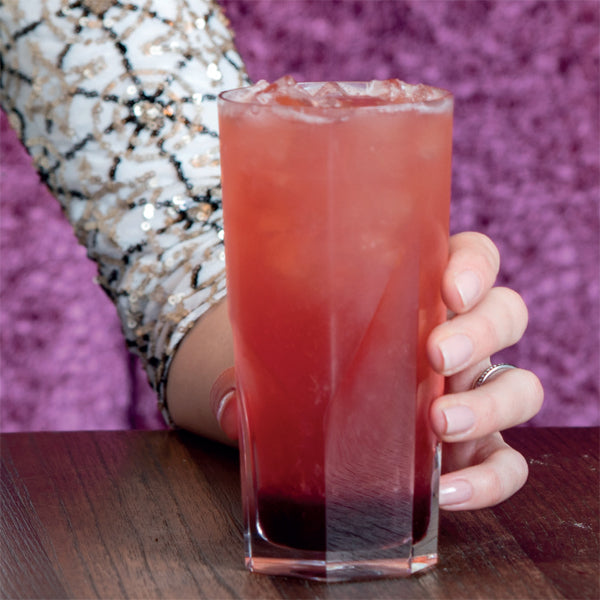 Riedel's Tumbler collection presents perfect, 'must have' glasses for all cocktail and spirits lovers. For 2018, Riedel is excited to announce four new barware designs, each with two different sized glasses. The current 'retro' trend means that decorated, heavy based glasses are in demand in bars and at home for a variety of drinks. Spirits and cocktail connoisseurs are discovering the versatility of these stylish, yet subtly nostalgic glasses for drinks enjoyment. Equally, lighter-weight, blown glasses remain as popular as ever, and this category is not forgotten either. The four new Riedel designs are inspired by the glamorous Art Nouveau period, with stylish decoration, and present a contrast to Riedel's purist, unadorned wine glasses.

Louis
Two 'Louis' tumblers were created as part of the Riedel Design Awards 2017 in Venice, when Kyle Solá won the Riedel Young Designer Competition with his innovative design. 'Fire' is distinguished by its dynamic, flame-like decoration and was designed by Georg Riedel. These elegant glasses are made to be lighter and finer than the sturdier 'Louis' and 'Spey' ranges.

Optical O
'Optical O' is based on the popular 'O' series of stemless wine glasses and was designed by Maximilian J. Riedel. With two different sizes, these glasses are perfect for cocktails, mixed drinks and soft drinks alike. The 'Spey' series takes it names from the world famous Scottish river, which is synonymous with fine Scotch Whiskies. Spey glasses have a large surface area and a timeless, elegant decoration and heavy base.

Optical O, Louis, Spey & Fire
'Optical O', 'Louis', 'Spey' and 'Fire' tumblers are executed in sparkling crystal glass and are all dishwasher-safe, making them suitable for both professional and home use. As such, all glasses are available in sets of two for retail and in sets of 12 for the hospitality sector.
Riedel Tumbler