Riedel Vinum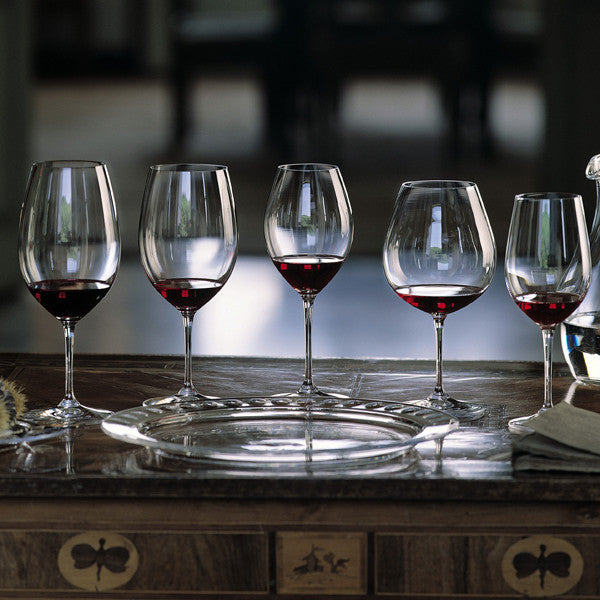 VINUM (1986) became the first machine-made glass in history to be based on the characteristics of grape varietals. VINUM was not developed on a drawing board, but in tasting workshops, based on performance, where the content commands the shape. The pleasure of enjoying fine wine starts with the right glass. VINUM is executed in lead crystal, machine-blown in Bavaria, Germany.
Attention California residents - Proposition 65 WARNING:
 Use of this product will expose you to lead, a chemical known to the State of California to cause birth defects or other reproductive harm.
Riedel Vinum