Rösle Masterclass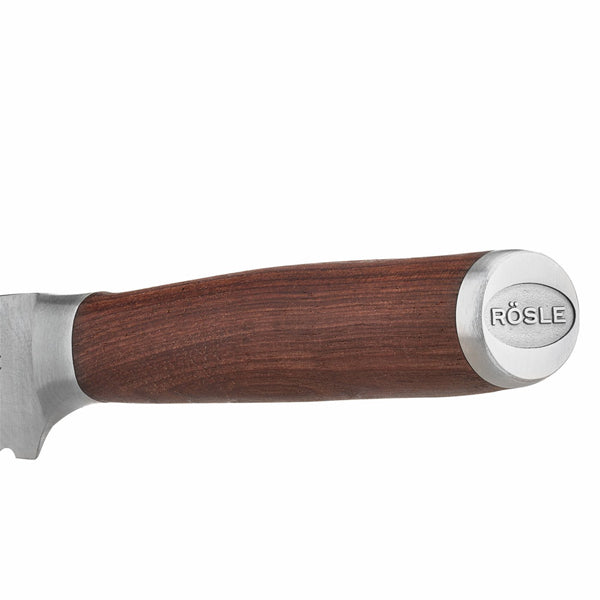 The RÖSLE Masterclass Series
Made in Solingen and thus the concentrated package of highest precision, steel art and best quality.

With literally the finest blade, these knives are true experts in their field and make it almost impossible not to appreciate them. The walnut handle is completed by a logo embossing in stainless steel. An expression of true quality and passion for design.
Rösle Masterclass