Zwilling J.A. Henckels Bob Kramer Carbon 2.0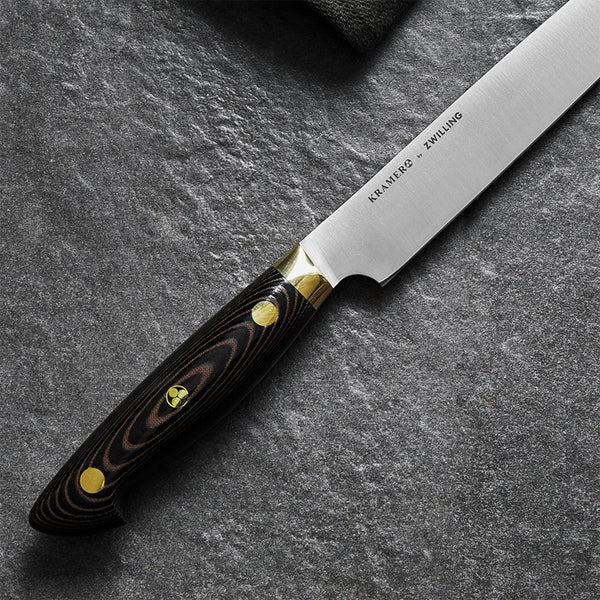 Kramer Carbon 2.0 is Master Bladesmith Bob Kramer's latest evolution in knife design. With a redesigned blade shape from bolster to tip, the Kramer Carbon 2.0 collection offers improved weight distribution and balance for more efficient cutting. Each knife features a new hand-shaped Micarta handle that is robust and sturdy and exceptionally hygienic. The handle design features stunning brass rivets and a Bob Kramer mosaic pin.
A material nearly lost to the home kitchen, straight carbon steel requires knowledge and care to maintain. In return, owners will be rewarded with a sharpness and keenness of edge that only straight carbon can deliver. Hand-finished with a 3-step process by the most skilled Japanese artisans, these knives boast impressive sharpness.
Zwilling J.A. Henckels Bob Kramer Carbon 2.0