Zwilling J.A. Henckels TWIN Tools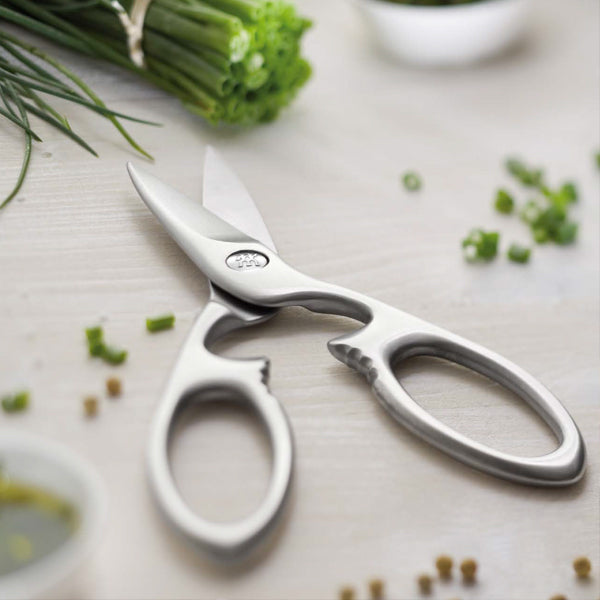 Every home needs multi-purpose ZWILLING J.A. Henckels scissors and shears to take on everyday kitchen and household tasks.

The quality of the steel is crucial to the efficiency and durability of the blades. Each ZWILLING scissor and shear boasts blades strengthened with steel alloys of the highest quality. This superior steel provides the foundation for exceptional cutting performance.

The kitchen and poultry shears feature micro-serrated blades for slip-free secure cutting. With the TWIN® Select, TWIN® Kitchen, and forged multipurpose shears, their forged blades ensure superior cutting ability and long-lasting sharpness.
Zwilling J.A. Henckels TWIN Tools