Zwilling J.A. Henckels Zwilling Pro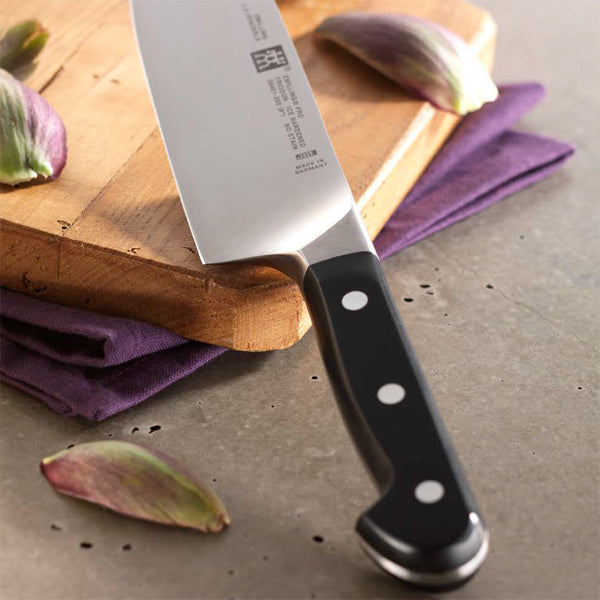 ZWILLING® Pro is the most-user friendly knife on the market.
Designed by internationally acclaimed designer Matteo Thun, years of work culminated in the ZWILLING wedge geometry that improves comfort and optimizes cutting technique.

The innovative curved bolster is an extension of the hand, supporting the professional grip with thumb and index finger on the blade. The curved blade supports both classic Western circular or rocking cuts and Asian-style chopping cuts.

The knives are made of proprietary special formula steel that has been perfected for over 280 years. Combined with ZWILLING's signature ice-hardening technique, these FRIODUR® blades are harder, sharper, they will NOT STAIN or chip and they retain their
sharpness longer.

Precision-forged from a single piece of steel, these SIGMAFORGE® knives have an exceptionally sturdy, balanced and flexible blade. Each knife is honed and hand-finished by the most skilled artisans.
Zwilling J.A. Henckels Zwilling Pro